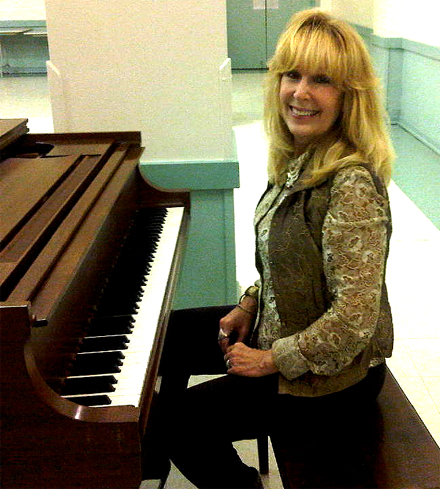 I am, and have been so blessed, to have had so many wonderful students over the years. Please read what a small sample of students, both recent and in the past, have said about me as their teacher.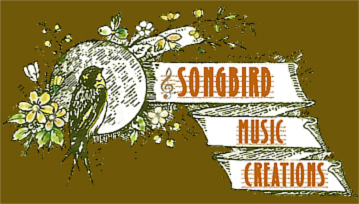 Pay for lessons here with PayPal:

What My Student Have Said About My Teaching
---
"As a parent my opinion about Dr. Sheffield is that I could not ask for a better teacher for my daughter. Dr. Sheffield is a very respectable teacher who has patience and understanding. She takes the time to listen to your child openly and she is a wonderful teachera and person. Mrs R.
Washington, DC
---
Dr. Jeanne is a wonderful, patient and very friendly teacher. She really passes on her passion of music to my 10 years old daughter, who looks forward to each piano lesson.

My daughter can see her progress (and I do too) and this motivates her to practice regularly to progress even faster. Our experience with Dr. Jeanne is really a success.

Mrs. Faure
---
Dr. Jeanne Estrada is a wonderful teacher! My son Grant feels very comfortable with her instruction on the piano and is learning music theory as well. We couldn't ask for a better piano teacher for our son!

S.Simms, Parent
---
Jeanne is a warm and inspirational teacher who has utilized the right mix of incentives and hard nosed expectations to help my son excel in piano. I highly reccomend her to you. J. Brown
---
Thank you very much it was my pleasure and I'm happy to have a good vocal teacher who cares bout her students and pushes them so well I will be back I have your contacts saved Dr Jeanne nothing is lost, I will pursue what I started ill see what I life have in store for me thanks so much the day was great! I really enjoyed the day and the company see you soon.

Franz Care (from France)
---
When I was in seventh grade I began taking voice lessons with Jeanne Sheffield and continued through college. I will never forget being in awe every time Jeanne sang because she sounded just like Barbara Streisand and she was MY voice teacher! The confidence, musical skill, love and encouragement Jeanne gave to me is irreplaceable. If she had not been a part of my life during those formidable years, I know without a doubt I would not have won the title of Miss Tennessee 1996, be able to speak and sing in front a crowd of 1 to 10,000 or have a love of music. She is a gifted teacher with a voice like an angel. I am so thankful to have had her as a voice teacher and still call her friend.

Jenni Stephens (former Miss Tenneesee)
Memphis, TN
---
Hello Dr. Jeanne!

Just as long as I am taking lessons WITH YOU, I am happy. Oh my gosh! YOU are THE BEST vocal instructor and I mean that sincerely. Where do I start?!! Let's start with,... your genuine interest and commitment to help me get better, you're always noticing big AND little things where I can improve (surprise breaths from core, shoulders down, etc), your work ethic, your pushing me to be the best I can be (you notice and help me to achieve pretty "ahs", encouraging me to be on the "center of the note", etc), your warm personality, your friendship, your teaching style,... I could go ON and ON! I truly am a huge fan of yours and I am impressed beyond words and a bit starstruck with your career, including your being one of the famous "Golddiggers", and I most treasure your being my teacher and friend.
I definitely plan to continue lessons with you and your vocal training has helped me immensely, with not only my vocal skills but also my confidence. I can't thank you enough and you are an absolutely wonderful instructor and friend.
I look forward to see you for my upcoming lessons.

With sincere and warm regards,
Asia :-)

---
I have a special place in my heart for Jeanne. She was my voice teacher for 6 years, from 12 to 18 years old, and so strongly influenced my development as a singer and lover of music. I remember her passion for melody and jazz chord progressions. Her gorgeous singing voice was rich and beautifully complex, and she could communicate such pure emotion through her songs. The enthusiasm she had for music and performing was contagious. These gifts she imparted onto me as well as to all of her students.
I was on a Star Search in 1988 thanks to Jeanne. She encouraged me to audition, and I was cast on the show! I was 16 years old and terrified of flying to Hollywood to perform on national tv at the famous Moulin Rouge theater, but Jeanne came with me and rooted me on every step of the way. I couldn't have done it without my beloved teacher and mentor, and what an incredible experience that was.
I'm now 44 years old and cherish these wonderful memories. Now that my kids are getting older, I plan on putting together a band so I can start singing again. Also, I want to follow in Jeanne's footsteps and start my own voice teaching studio. I hope I will inspire my students as much as she did me all those years ago.
Tiffani (formerly, Memphis, now Armonk, NY)
---

Watch these additional videos